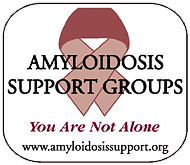 Home Page

Awareness Building

Amyloidosis Info

TTR & Familial

Important Clinical Trials

Upcoming Events

About Us

Contact Us

Resources

Treatment Centers

Awareness Items

AMY Blogs

Patient's Day

Survivor Stories

In Memoriam

Donations

---

Hot Alnylam News – Expanded Access
EAP – PATISIRAN -hATTR
For Hereditary ATTR Patients
w/Polyneuropathy (FAP)
Click Here!

--------------


---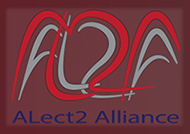 LECT2 Support
Amyloidosis Support Groups
---
Louisiana - New Orleans
If you would like to talk, please call the ASG at 866-404-7539 toll free in the USA (leave a message if no one is there and you will be called back). The non toll free number is 630-350-7539.


FULL 2017 CALENDAR

**TTR & Familial**

AZ/Southwest (Phoenix)

Carolinas (Charlotte/Durham)

Chicago

Florida (Jacksonville)

Florida (Miami)

Florida (Tampa)

Georgia/Alabama

Indianapolis

Kansas City

Louisiana

Maryland (Baltimore/D.C.)

Maryland (Hagerstown)

Massachusetts (Boston)

Michigan/Ohio

Minnesota/Upper Midwest

Nevada (Las Vegas)

New York City

New York (Rochester)

Ohio/PA

Portland/Seattle

Philadelphia

Rocky Mountains (Denver)

Southern California (L.A.)

Texas (Dallas)

Texas (Houston)

Utah