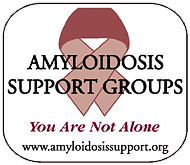 Home Page

Awareness Building

Amyloidosis Info

TTR & Familial

Important Clinical Trials

Upcoming Events

About Us

Contact Us

Resources

Treatment Centers

Awareness Items

AMY Blogs

Patient's Day

Survivor Stories

In Memoriam

Donations

---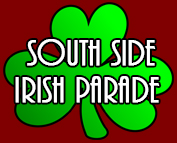 South Side Irish Parade grand marshal, honoree announced
---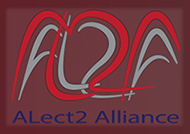 LECT2 Support
Amyloidosis Support Groups
---
Florida (Miami)
(see
Jacksonville
and
Tampa
too)
If you would like to talk, please call the ASG at 866-404-7539 toll free in the USA (leave a message if no one is there and you will be called back). The non toll free number is 630-350-7539.
AMYLOIDOSIS SUPPORT GROUP MEETING
Contact Person:
Muriel info@amyloidosissupport.org
866-404-7539 Toll Free – Please Leave a Message


Date:
Sunday April 15th, 2018
Time:
8:30 - 2pm(flexible end time)
Location:
University of Miami Miller School of Medicine
Sylvester Comprehensive Cancer Center
1475 NW 12 Avenue
Sylvester 1301 Conference room
Miami, FL. 33136

Self-parking available (at no charge to the attendees) and is located directly in front of the Sylvester Comprehensive Cancer Center located at 1475 NW 12th Avenue. (No need to validate on Saturdays. The Sylvester valet parking side of the building is normally closed/secured on Saturdays but security/attendant will be there this Saturday for this specific meeting.)

Conference room (Sylvester 1301) is located on the 1st floor of the twin elevators that are directly across from the valet parking entrance.

Comments:
GUESTS: Dr. Ray Comenzo from Tufts will join our host doctor James Hoffman etal
Notes on previous meetings:
February 11, 2017 our guests were Janice Wiesman from BUMC, and James Hoffman from Miami and a rep from Alnylam and Prothena (NEOD. Due to weather Dr. Comenzo could not make the meeting.

---

2015 guests were Mark Sloan MD– BUMC and James Hoffman MD- Miami And the clinical trial rep from Prothena (NEOD001)

---

Amyloidosis Awareness Pamphlet (PDF) GUESTS WERE: Robert Kyle Mayo/Rochester, James Hoffman Univ.of Miami and others. We also meet in Jacksonville Florida and Miami too.


2018 CALENDAR

**TTR & Familial**

AZ/Southwest (Phoenix)

Carolinas (Charlotte/Durham)

Chicago

Florida (Jacksonville)

Florida (Miami)

Florida (Tampa)

Georgia/Alabama

Indianapolis

Kansas City

Louisiana

Maryland (Baltimore/D.C.)

Maryland (Hagerstown)

Massachusetts (Boston)

Michigan/Ohio

Minnesota/Upper Midwest

Nevada (Las Vegas)

New York City

New York (Rochester)

Ohio/PA

Portland/Seattle

Philadelphia

Rocky Mountains (Denver)

San Diego

Southern California (L.A.)

St. Louis

Texas (Dallas)

Texas (Houston)

Utah