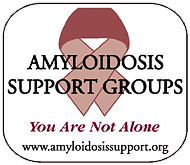 Home Page

Awareness Building

Amyloidosis Info

TTR & Familial

Important Clinical Trials

Upcoming Events

About Us

Contact Us

Resources

Treatment Centers

Awareness Items

AMY Blogs

Patient's Day

Survivor Stories

In Memoriam

Donations

---
Were you diagnosed with Cerebral Amyloid Angiopathy (CAA)?
Click Here
---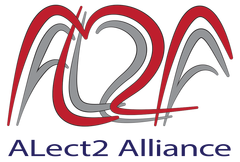 LECT2 Support
Amyloidosis Support Groups
---
Carolinas

If you would like to talk, please call the ASG at 866-404-7539 toll free in the USA (leave a message if no one is there and you will be called back).

CAROLINAS SUPPORT GROUP MEETING

This group alternates meetings between Charlotte and UNC at Chapel Hill.

ASG SUPPORT CONTACT

Paula Schmitt Paula@AmyloidosisSupport.org
Muriel Muriel@AmyloidosisSupport.org
866-404-7539 (Toll-Free)

NEXT MEETING DATE

Saturday November 23, 2019

MEETING TIME

9am - 2:30

MEETING LOCATION

Carolinas Medical Center,
1000 Blythe Blvd,
Charlotte, NC 28203,
in Dining Room #2

SCHEDULED GUEST SPEAKER FOR THIS MEETING

Drs. Shayna Sarosiek from BUMC and Saad Usmani


2019 CALENDAR


ATTR Hereditary and Wild Type

Non-ATTR Hereditary


Arizona (Phoenix)

California (Los Angeles)

California (San Diego)

Carolinas

Chicago

Colorado (Denver)

Detroit

Florida (Jacksonville)

Florida (Miami)

Florida (Tampa)

Georgia/Alabama

Indianapolis

Kansas City

Louisiana

Maryland (Baltimore/D.C.)

Maryland (Hagerstown)

Massachusetts (Boston)

Minnesota

Nevada (Las Vegas)

New York City

New York (Rochester)

Ohio (OSU)

Philadelphia

Portland

St. Louis

Texas (Dallas)

Texas (Houston)

Utah

Virginia

Washington (Seattle)

Washington (Spokane)

---
We invite our pharmaceutical liaisons to our support group meetings to help in our goal of educating and empowering our patients. The donations and/or grant received from these companies are unconditional, and the ASG does not endorse any one of their products over any other types of amyloidosis treatment. These treatments are mentioned at our meetings, on our website, and other electronic format for educational purposes. We encourage you to consult your amyloidosis professional when choosing a treatment plan.
---