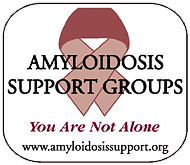 Home Page

Awareness Building

Amyloidosis Info

TTR & Familial

Important Clinical Trials

Upcoming Events

About Us

Contact Us

Resources

Treatment Centers

Awareness Items

AMY Blogs

Patient's Day

Survivor Stories

In Memoriam

Donations

---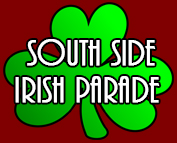 South Side Irish Parade grand marshal, honoree announced
---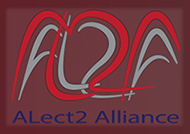 LECT2 Support
Amyloidosis Support Groups
---
---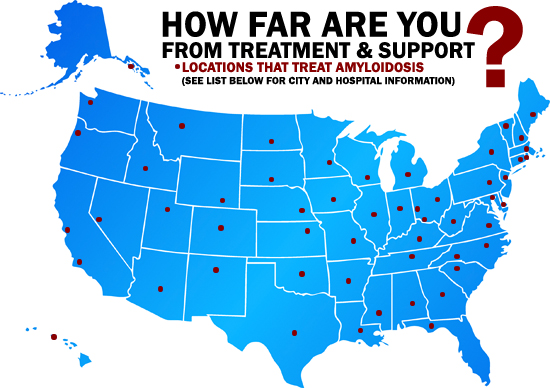 To find treatment near where you live, select your state from the drop down list and click the Find Treatment button.

---


Prothena Sponsored Survey for AL(Primary) Amyloidosis Patients Diagnosed within the past two years.
(Research study opportunity. The purpose of this study is to gain insight into how AL amyloidosis influences health-related quality of life and to validate survey items for future use in research studies. Investigators are looking for volunteers who were diagnosed with AL amyloidosis within the past two years. Volunteers will be asked to complete a series of Web-based surveys over the course of 18 months. There is no medical treatment being provided as a part of this study. If selected to participate, you will be compensated for your time.
This study is sponsored by Prothena Biosciences, Inc. This study will be conducted by Optum, a research organization. Please note that Prothena will not receive any identifying information and any information that you provide will be reported in a way that protects your privacy and anonymity.
This is an important study and an exciting opportunity for the voice of AL patients to be heard. )
---
-- Additional Support Resources --
---
International Amyloidosis Centers
•
Center for the Study of Familial Amyloidosis
(Rio de Janeiro, Brazil)
•
Center for the Study & Cure of Systemic Amyloidosis
(Pavia, Italy)
•
Germany
(Heidelberg)
•
Groningen Unit for Amyloidosis Research & Development
(The Netherlands)
•
National Centre for Amyloidosis
(London, U.K.)
•
Princess Alexandra Hospital
(Brisbane, Australia)
•
Spain
(Barcelona)
•
Westmead Hospital
(Sydney, Australia)
•
Kumamoto University Hospital
(Kumamoto, Japan)
•
Princess Margaret Cancer Centre
(Toronto, Canada)
---
---
We live on donations

---

---

---


You can also DONATE by shopping at your favorite stores via IGIVE.com "You Shop, They Win! Help your favorite cause for free. At over 680 brand name stores, a portion of each online purchase is donated to your favorite cause! Your stores, your cause, their money." See more details at IGIVE.com!
---


2018 CALENDAR

**TTR & Familial**

AZ/Southwest (Phoenix)

Carolinas (Charlotte/Durham)

Chicago

Florida (Jacksonville)

Florida (Miami)

Florida (Tampa)

Georgia/Alabama

Indianapolis

Kansas City

Louisiana

Maryland (Baltimore/D.C.)

Maryland (Hagerstown)

Massachusetts (Boston)

Michigan/Ohio

Minnesota/Upper Midwest

Nevada (Las Vegas)

New York City

New York (Rochester)

Ohio/PA

Portland/Seattle

Philadelphia

Rocky Mountains (Denver)

San Diego

Southern California (L.A.)

St. Louis

Texas (Dallas)

Texas (Houston)

Utah